We have released our Output Messenger latest solid version # V1.0.76 with new awing features and some fixes. Capitalize those features and get amazed.
Features:
1. Screen Clipper
Screen Clipper serves you to take a screenshot of any screen of your computer and annotate based on your needs then send instantly to your colleagues. It will make you to communicate and share your Projects data handily.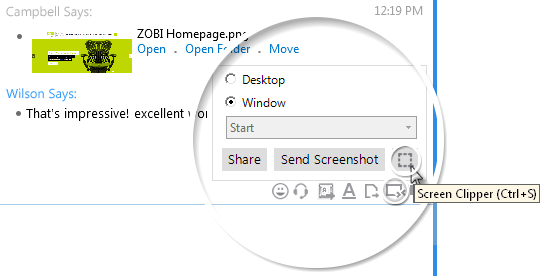 2. Status History
This feature supports you to view the Users' Status History from 'Server Manager' through 'Tools > Status History'. It will help you to monitor your users in real-time and make them Productive.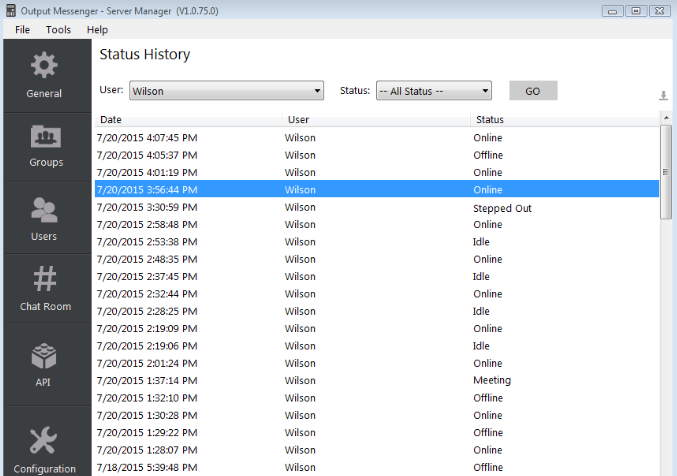 3. Drag & Drop over Chat Tab
From now on, you can Drag & Drop the files over the Chat Tab too which will certainly provide you the better chat experience.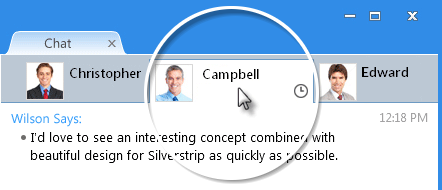 4. Retry File option
When one file fails to transfer, you can use this 'Retry' option until that file transferred successfully.

5. Expand / Collapse the User Groups
This option assists you to Expand / Collapse the User Groups in Users list simply using the shortcut keys   (SHIFT + *) and (SHIFT + -) respectively.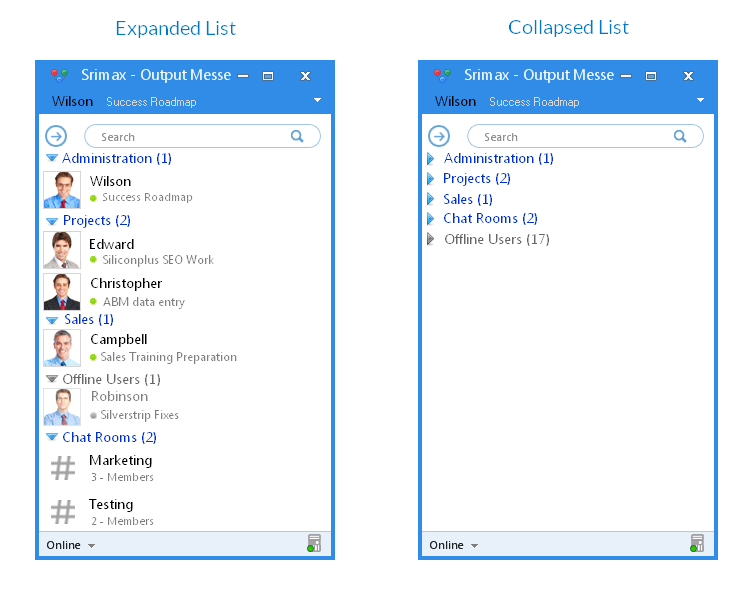 6. Optimized Data Transfer
Actually, Output Messenger transfers data based on our communication only. Also it won't run as a background service, only sync-data to save memory. Anyhow, we have optimized the data transfer to a better limit for your convenient usage.
7. Quickened the File Transfer
Yes, we have improved the file transfer speed to facilitate you to transfer the files instantaneously.
8. Right now, Output Messenger is available for 'German' and 'French' languages too.
9. Share the screenshots to Offline users too here and now.
Fixes:
1. Added restriction to delete an Admin User account.
2. Fixed: User's Profile Photo update from Server Manager.
3. Fixed: Group name import from Active Directory.
4. Resolved Group Chat display issues on multiple devices.
5. Rectified Mutli-Monitor issues.
6. Solved @ command issue occurred with Spanish language.
7. Fixed Video chat – Detach window issue.
8. Disabled the messaging on Group chat when there is only one user.
9. Displaying System Time format on View Log.
10. Resolved the Reply Mail attachment issue.