Know your colleagues' live Status.
If anyone of your colleague is offline or in idle status, you have to regularly watch his/her status to know when he/she comes on online.
Output Messenger simplifies that complexity. Yes, you don't need to have an eye on your colleague status frequently. Just set the option "Alert on Status Change" to get intimation when your colleague come on Online (not only for online, for stepped out/busy status and more).
Set Alert for Status Change
Right click on the User whom status change you want to know, in the User list.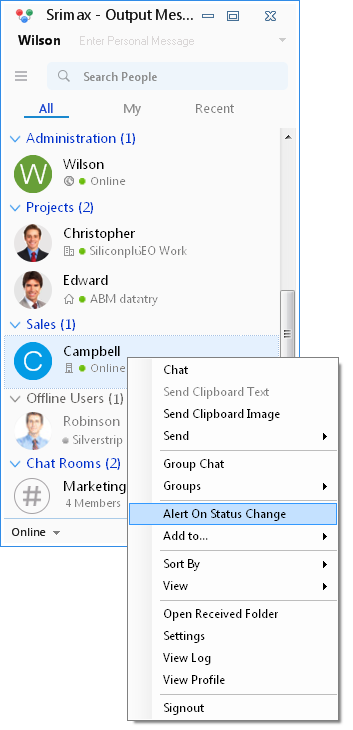 Select "Alert on Status Change" option.
Alert box will be displayed to you, when the status of the specified user changes.