With Output Messenger, exchange the files and documents with your colleagues efficiently. You can just Drag and Drop the file on the Chat Window of the recipient or his name in the Users lists.
Send Files
Output Messenger provides you several convenient ways to Send / Transfer the files faster.
1. Drag-and-drop your file on the name of desired user on Output Messenger Users List.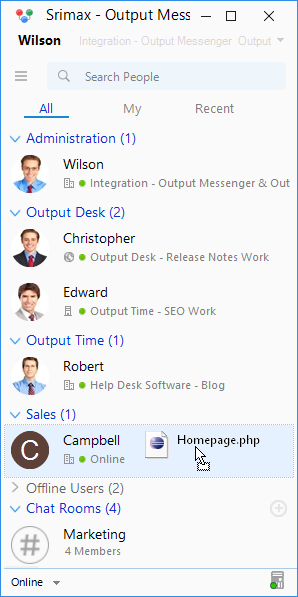 2. Drag-and-drop your file into your user's Chat Window.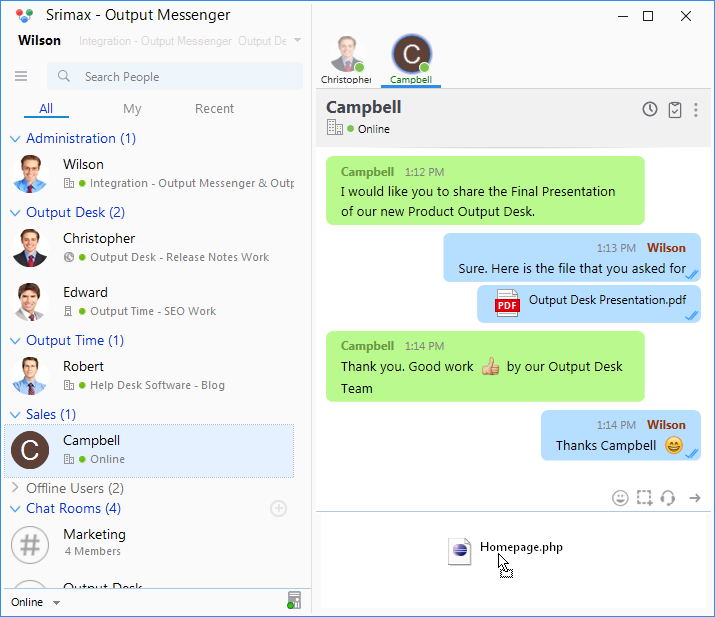 3. Select the desired user from your Users List, Right Click then select "Send > File" to transfer your file.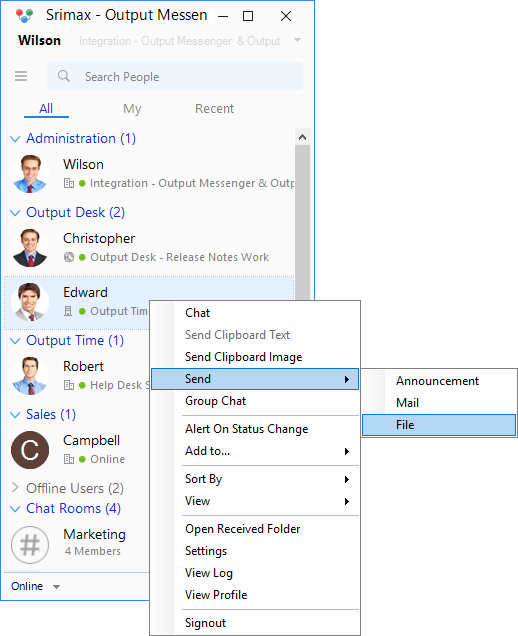 4. Click on "Send File" button from the Chat Window by hovering the Mouse on the right headed arrow and select the File the Send.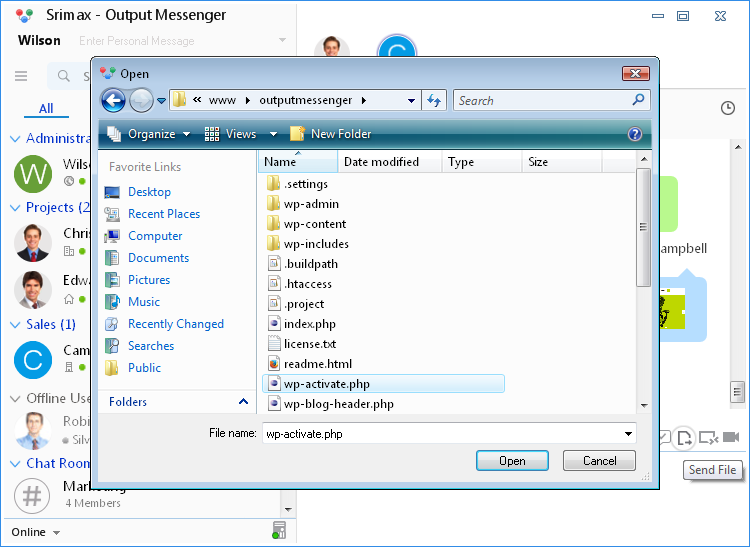 Access Received Files:
After receiving the Files, you can Open them directly or Move to the place you wish.
Open : Opens the received file.
Open Folder : Opens the folder in which the file is received.
Move : Helps you to move the received file to the place you want.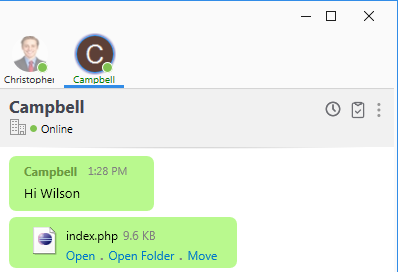 You can also access the received files on later in following three ways.
I. Open Received Folder:
Right Click on a user from Users List and select 'Open Received Folder'.
The files you received through our Output Messenger will be there.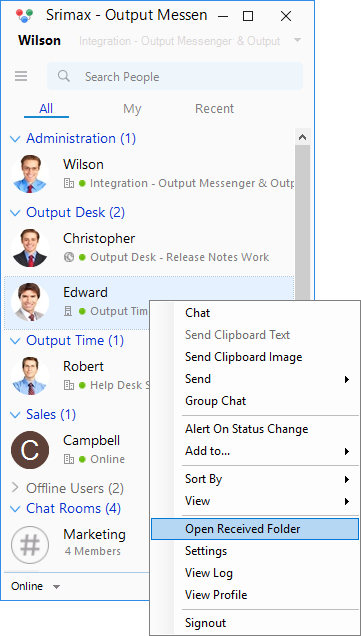 Note: Only those files which are not moved through 'Move' will be in Received folder.
II. View Log :
Right Click on the Users List and select 'View Log'.
You can easily filter the messages through Day and User filter.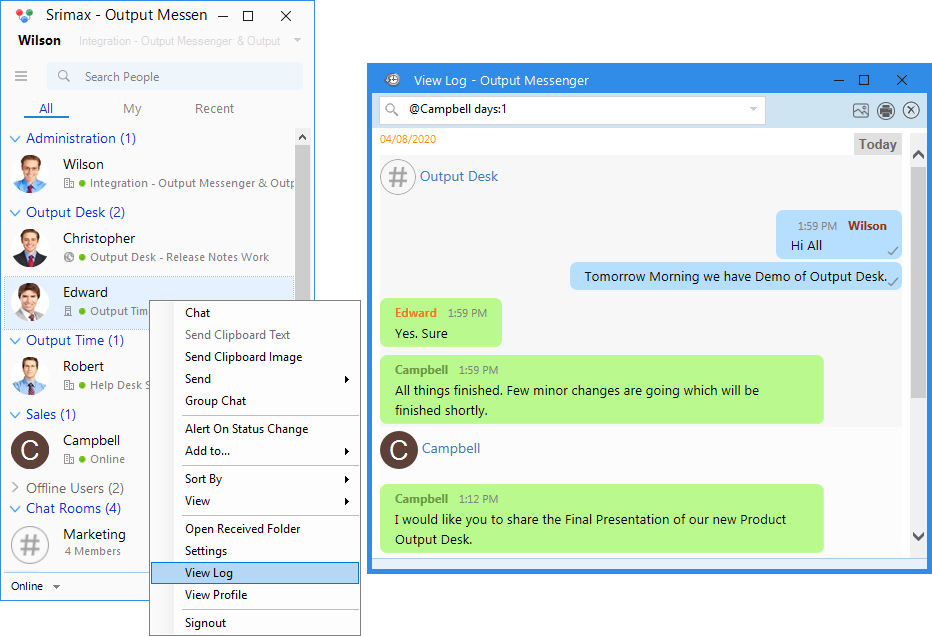 III. History:
Click the Chat History icon displays at the top right corner on the User Chat Window.
Select the Day filter to see the files/messages you received.