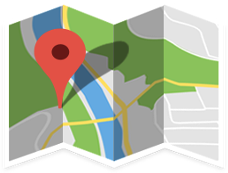 Output Messenger Roadmap lists the updates about the Designs planned presently, Development in progress and the features/fixes to be available (Rolling Out) to the customers shortly.
Design
Single Chat Window

The new feature that will enable you to get all conversations in a Single Window instead of multiple tabs and windows.

Voice/Video Chat in Mobile Apps

This will make you to enjoy the Chat along with Voice / Video Calls on your Mobile devices securely.

Topic Based Chat

Tag chat messages based on a topic. Discussion about a file/task/event etc will be organized & easy to follow.

Group Chat – GUI

Improve the Group Chat – Add User GUI to add Users/Groups/Chat Groups easier than before.
Development
Output Wall

The place to your team to post their thoughts, views and suggestions to anyone or particular users/groups for better team collaboration.

Output Wall Integration

Integrate the Enterprise Social Network 'Output Wall' with 'Output Messenger' to make more enjoyable and productive workplace.

IP Address Restrictions

Assist you to have more secured communication by restricting the Authorized users also through their IP Addresses.

User Profile – Status History

In User Profile window, find User's Status with the list of all devices in which he/she logged-in for the day.

Browser Version Updates

Adding Acknowledgment feature & new Smiley icons in Browser Version.

Guest Access to Chat Rooms
Rolling Out
Sticky Notes

You can pin the important notes to desktop so that they're always visible and help to organize everyday to-do lists.

Favorite Messages

Starred messages feature will help to list important messages marked as Favorite.

Leave Chat Room

Option to allow/restrict the users to leave from Chat Room.

Advanced Search in View Log

Lets you to search the Chat Log with various filters 'From/To', 'Keyword', 'Days' and 'Starred Messages' etc.

Download Logs

Get all or certain period of Chat Logs from the Server handily.

Group Chat with Offline Users

Include or exclude the offline users in Group Chat.

Auto Close Inactive Chat

Tired off too many inactive chat windows remain open? Soon we will have auto close option.

Change Password in Mobile Apps

Allow Users to change the login Password from their mobile devices itself.

Quote Message in Mobile Apps

New way to reply your colleagues. Just embed the previous messages you want to reply and respond.

Forward Message in Mobile Apps

Forward the text messages instantly to your colleagues/team in a new way.