Interoffice communication is inherent to the productivity and performance of an office.
That's why we always try to improve our internal staff communication tool Output Messenger with new essential features and released the latest versions Server # 1.6.5, Client # 1.6.5 now.
Update the latest Sever and Client versions for better business communication and avail the following excellent features.
Features
1. Sticky Notes
Stick the Notes in your Desktop to remind you of important tasks and keep track of what you have to do. You can un-pin just by a single click when a note does not require your special attention no longer.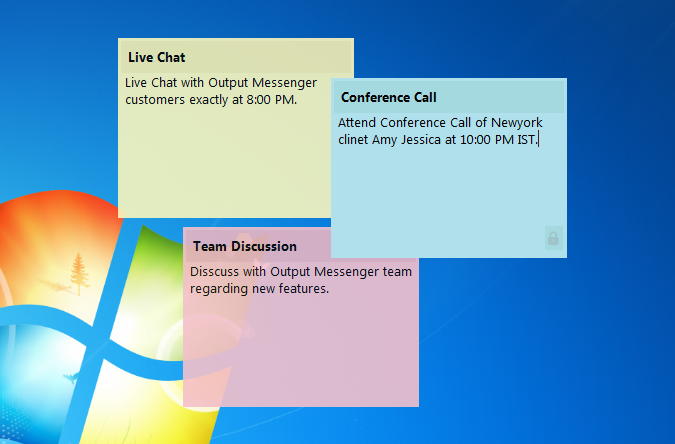 2. Starred Messages
Starred Messages lets you to bookmark your favorite chat messages, pictures and videos. You can archive them easily in View Log.

3. Allow/Restrict users to leave Chat Rooms
The Administrative user can Allow or Restrict the users to leave from Chat Rooms through Server Manager. This feature will assist you prevent users from leaving specific chat rooms.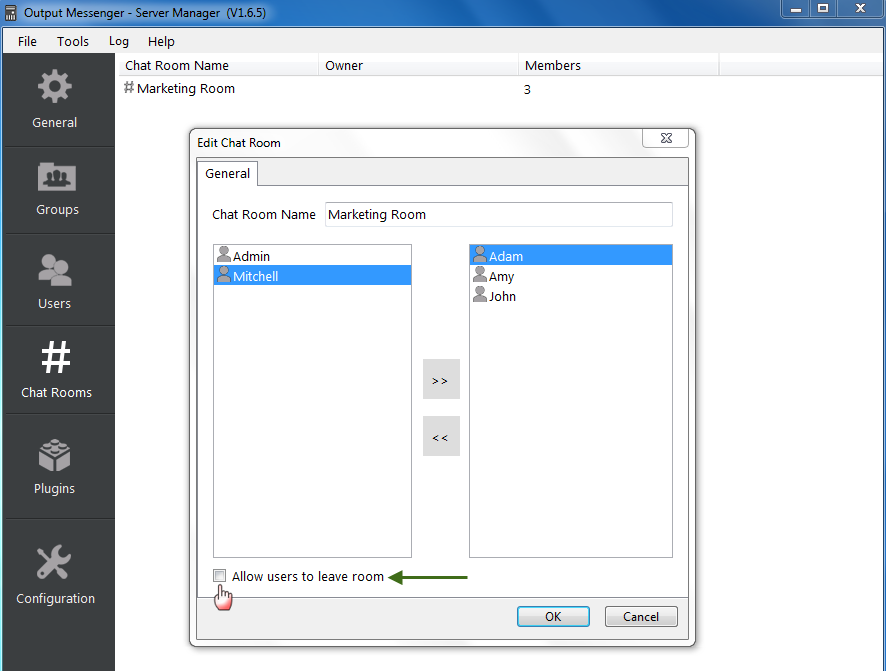 4. Include/Exclude Offline Users to Group Chat
You can include or exclude the Offline Users to Group Chat Users selection list based on your business communication needs through the option 'Include Offline Users while starting a Group Chat' exists at 'Settings > Other Options > Chat'.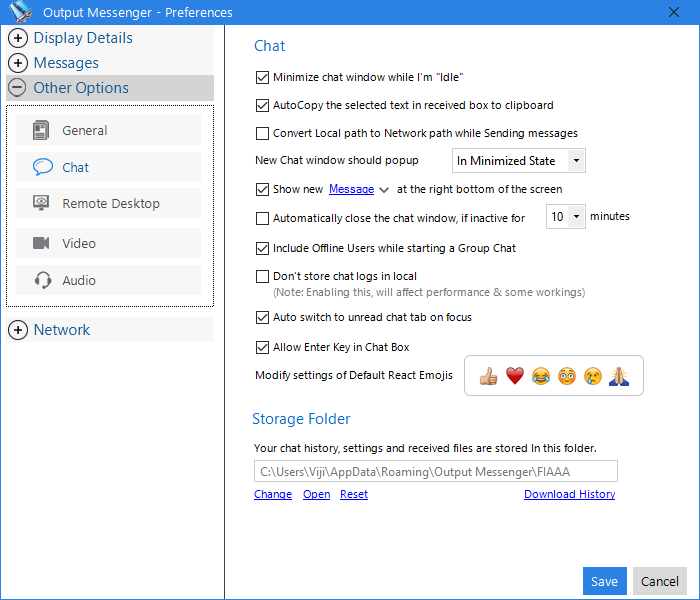 5. Auto Close the inactive chat windows
Lets you to automatically close the Chat Windows after a period of inactivity. You can set the inactive period through the option 'Automatically close the chat window, if inactive for' exists at 'Settings > Other Options > Chat'.
6. Download History
From now, you can fetch the Chat History from Server for Months/Year/All and store in Client User's database through the option 'Download History' exists at 'Settings > Other Options > Chat'.
7. Improved View Log
View Log – Search has been improved with the filters 'From/To', 'Keyword', 'Days' and 'Starred Messages' etc to help you find the required chatted messages easily.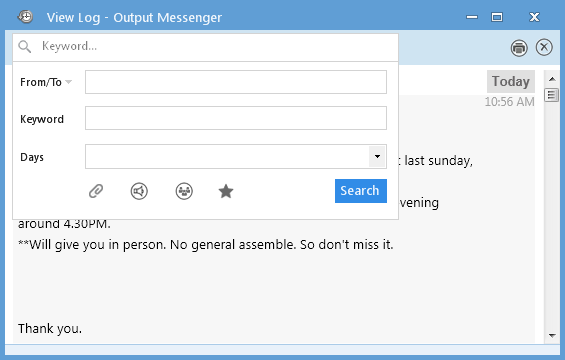 8. @Mentions in Group Chats
The @mentions (@user name) in Group Chats lets you to notify the particular user about your message. Start to type '@' and the person's name, then select from the suggestions list.
Fixes
1. Fixed Settings – Clear Photo problem.
2. Fixed Announcement issues occurred while sending files from Network path.
3. Fixed Recent Chat list update sync issues.