Here, in the very same office where Output Messenger was invented, our dev team received wonderful news:
FinancesOnline made us the proud holders of two highly acclaimed SaaS Awards!
This helpful and well-known SaaS review platform features nothing but the best products from their top communication software category, and works with a team of Professional SaaS and B2B experts who evaluate the capacity of each product to meet and satisfy market needs. This is, in short, how we got to be considered by them, making it another important recognition of Output Messenger's quality.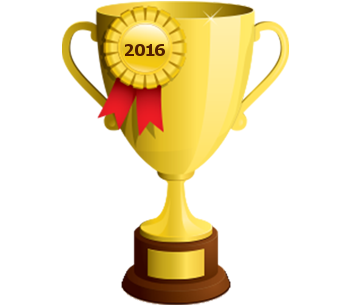 The team awarded us with their Rising Star Award for 2016, along with the Great User Experience Award for the same year. They confirmed that we indeed succeeded in our intention to satisfy our customer's needs and go beyond classic chat competition.
You can read our detailed Output Messenger reviews at FinancesOnline to see what our software has to offer, and realize that you're dealing with a product you can trust!
FinancesOnline stands in favor of IM apps that enable internal corporate communication, rather than such that can (but will not necessarily will) be used for professional purposes. As easy as it sounds, designing a LAN business communication channel is challenging, and that's where the experts believe Output Messenger shines.
In fact, they were very specific about the features they like, including fast transfer rates, SSL/TLS data protection, and video conferencing. The star was definitely our OTR messaging function, a cryptographic protocol for automated encryption of instant conversations that most free IM apps don't support.
The fact that we offer mobile apps also and serve almost every geography in the world was a further incentive for FinancesOnline to consider us the winner of the two awards.